Calling all metals students: the Deadline for the 4th annual EM Student Competition approaches- win up to $1000 and great exposure with EM!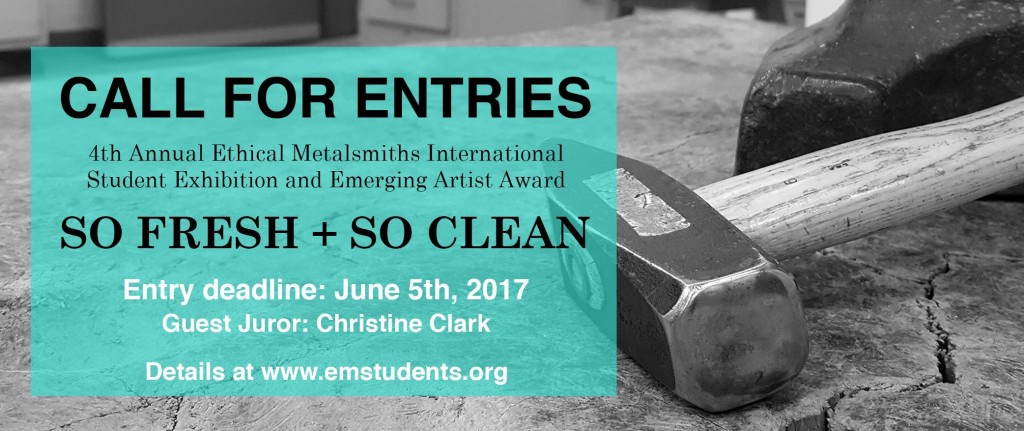 This exhibition has two goals: we are searching for the most innovative jewelry and metalsmithing work made within the past 2 years, while creating a platform for an honest dialogue about the what it means to be an Ethical Metalsmith. Students who apply to the exhibition are eligible for the Annual Emerging Artist Award. This award will be given to a student who embraces the greater mission of the Ethical Metalsmiths organization and shows exceptional drive or innovative thinking in their approach to the field of jewelry and metalsmithing in their practice.
We understand a completely sustainable practice is a farfetched notion.  However, becoming aware of the ways our practices impact environmental and human health is the first step in the right direction and adds an important layer to the creative decision making of artists. Becoming a member of Ethical Metalsmiths is one small step that places you within this essential dialogue.