[cycloneslider id="home-page-slider"]
Press
Latest News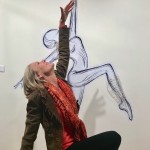 Symbiosis Exhibition Review-part 1
-
Looking back now at the symbiosis exhibition, and the entire experience of such a great opportunity with Sparks Gallery in San Diego, these pictures and moments are some of the highlights! It was intended to be fun and unexpected, and here's some of the greatest reactions: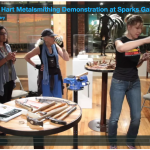 Symbiosis Exhibition Event: Artist on-site Demonstration
-
Wonder how to hammer form metal? This is a video of the in-gallery demonstration during the symbiosis show at Sparks Gallery, where attendees had a chance to try too!  Full Video link here: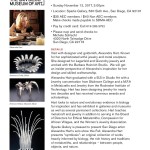 Next Grand Tour of Symbiosis at Sparks Gallery
-
the Arts Education Council and the San Diego Museum of Art are hosting a fundraising private champagne tour of Symbiosis at Sparks Gallery on November 12. All interested sign up soon!
Sustainability